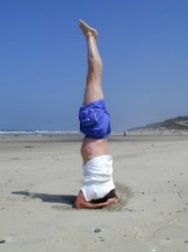 Yoga
---
When I was learning to do a headstand in yoga
I sweated bullets in many training sessions,
and then, suddenly, it became effortless.

It was a discovery
more than an achievement.


Breathe in.
Breathe out.
Repeat as needed.
Pay attention.
Smile.
It sounds a lot easier than it is.

And while you are breathing in and breathing out,
stand on one leg,
put your hands together and hold your other foot behind your head.
Now bend at the knee and twist 90 degrees at the waist,
while extending...
are you still smiling, and breathing?
No? Pay attention!

After a while you can actually start to do
some of the very creative postures, and breathe,
and then you feel elated for the moment
until you realize that there is a lifetime of learning ahead.

---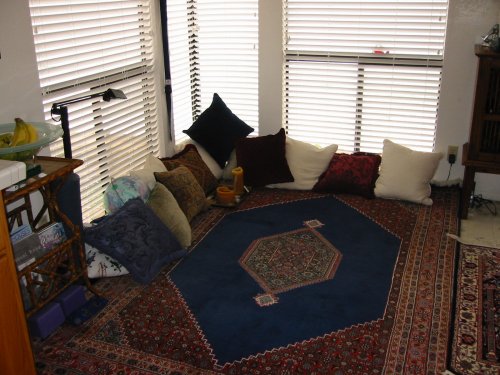 The ocean view yoga space at Fun House version 3.0
A yoga mat is under the oriental carpet.
This is the Most Serene Monarchy of Mikie.
---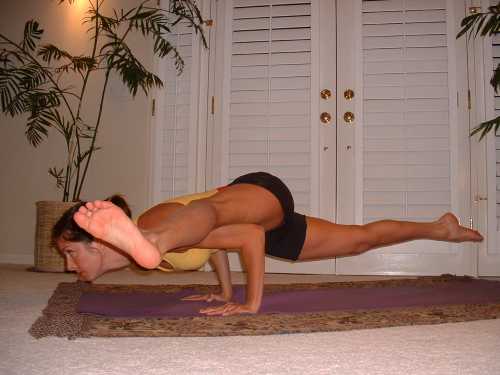 Lisette Hart, shown here in Vassistasana at the Fun House (version 2.0, in the desert),
was my sole instructor for almost a year and
taught me to "Be in my liquid body".

Namaste' Lisette...
---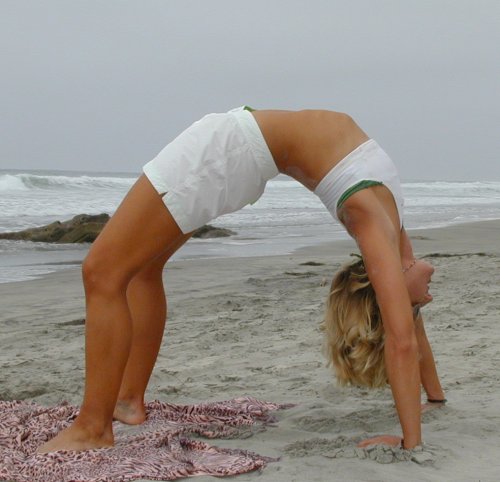 Sunshine teaches the peaceful art of hatha yoga.
Namaste' Sunshine!
---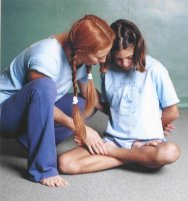 My first focused lessons in yoga were taught to me by
Pamela Hollander
pictured above in one of her Indigo Yoga for Children classes.
We worked together three times a week for about a year
while I learned the basics of Ashtanga yoga,
and Pamela was ever compassionate and loving.
Namaste' Pamela!
---
---
Michael McCafferty Home Page
---