Tom Ryan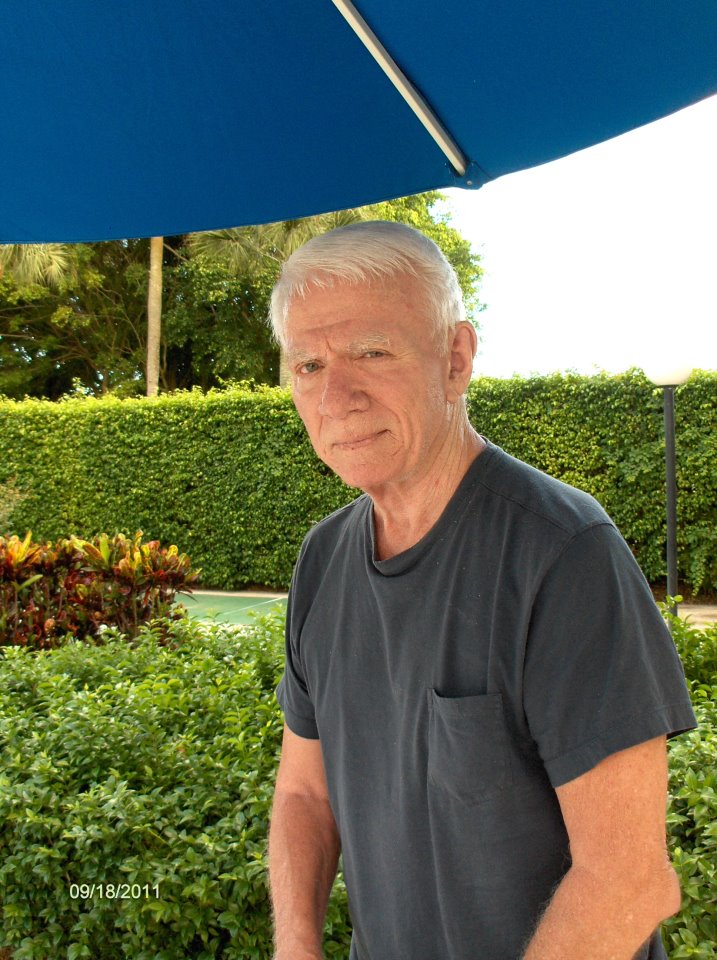 Tom Ryan, 2011 facebook photo
Link to Tom's facebook page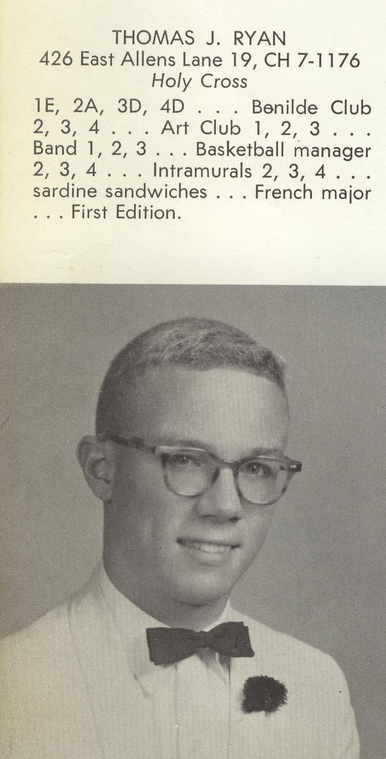 Tom Ryan, 1960 La Salle College High School yearbook photo
Link to La Salle
Link to all 1960 graduates' yearbook photos





Tom Ryan Saved My Life



We were in high school and driving from one party to another.

Tom was at the wheel of his father's car, a brand new Chrysler 300.

I was riding shotgun.

The deck was stacked against our survival that night: a fun car with lots of horsepower but inadequate brakes, drinking, reduced visibility of night, and going too fast. (As I think back, this could describe a typical night out during high school.)

As we rounded a left turn, the car went out of control and we came to an abrupt halt, wrapped around a telephone pole. My door flew open and my body was thrown for some distance into the night. As I regained consciousness, with no injuries whatsoever, Tom, also unhurt, was giving me mouth to mouth resuscitation. The car was a total loss.

It could be said that this was a miraculous event; that two guardian angels were on the job that night, saving us for greater adventures that would require more than half a century to unfold.



Other vivid memories...

He backed me in a money game of billiards that he arranged. It was too easy and that was the last of my pool hustling days.

In 1983, he appeared at my home in Del Mar, with his new bride Donatella, a PanAm stewardess. At that time I was circling the drain toward bankruptcy, so he paid for my flight to his home in Ft. Lauderdale, for Spring Break, to party and hang out at his place for a couple of weeks before I started down the long slog to financial recovery. They introduced me to Susie, and we became instantly inseparable for the season, and good friends for life.

Really smart. Invincible at chess. Great sense of humor. Excellent thinker, always planning something. Always up for a party.