Lisette and Coby Wedding
---
On May 23, 2001, Lisette (who teaches me yoga) and Coby married
in a beautiful oceanfront ceremony.
And, for once, I remembered my camera.

These were all shot with my trusty little Olympus C-2020 Z Digital.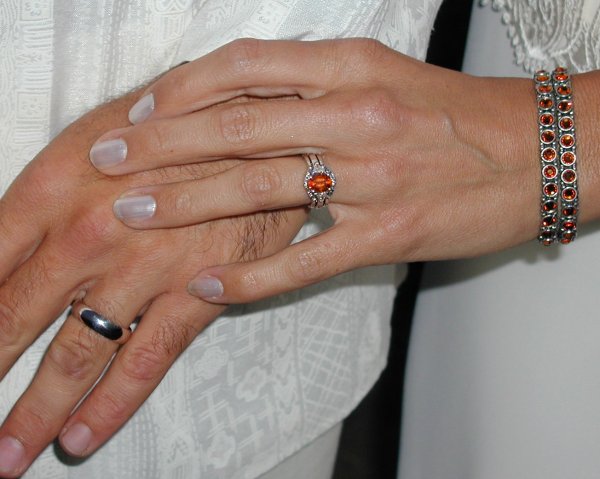 With these rings...
---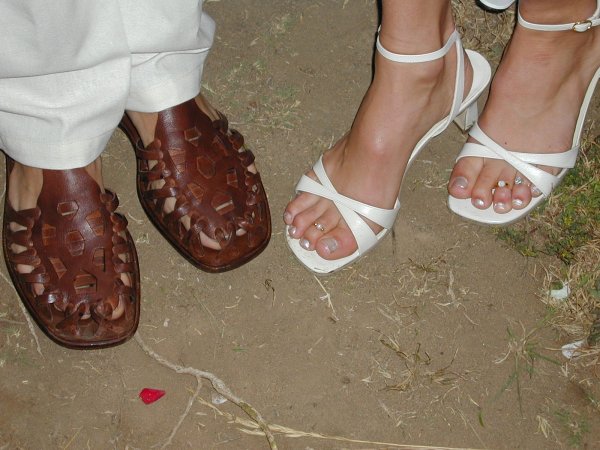 Not a typical wedding photo, but I couldn't help myself!
---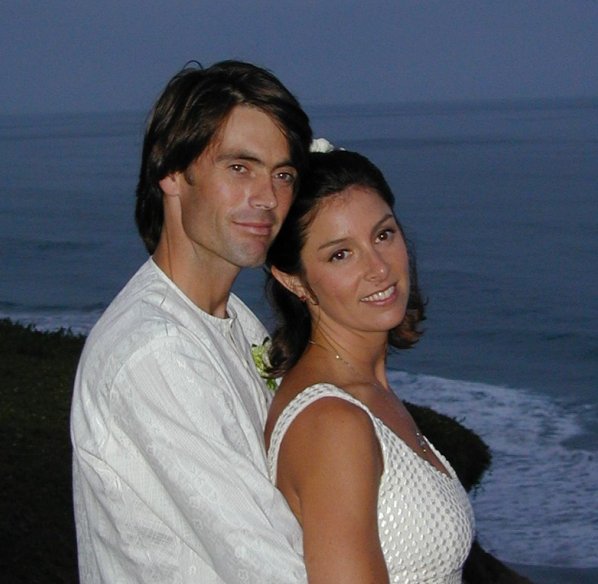 The Happy Couple!
---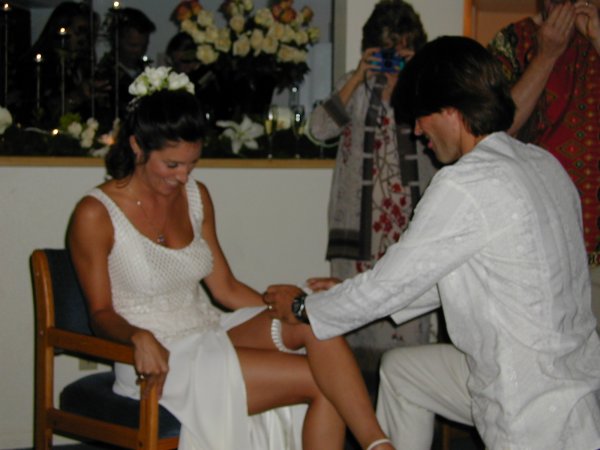 Yes, I know it's not a clear photo!
Coby seems to have a steadier hand than the photographer.
---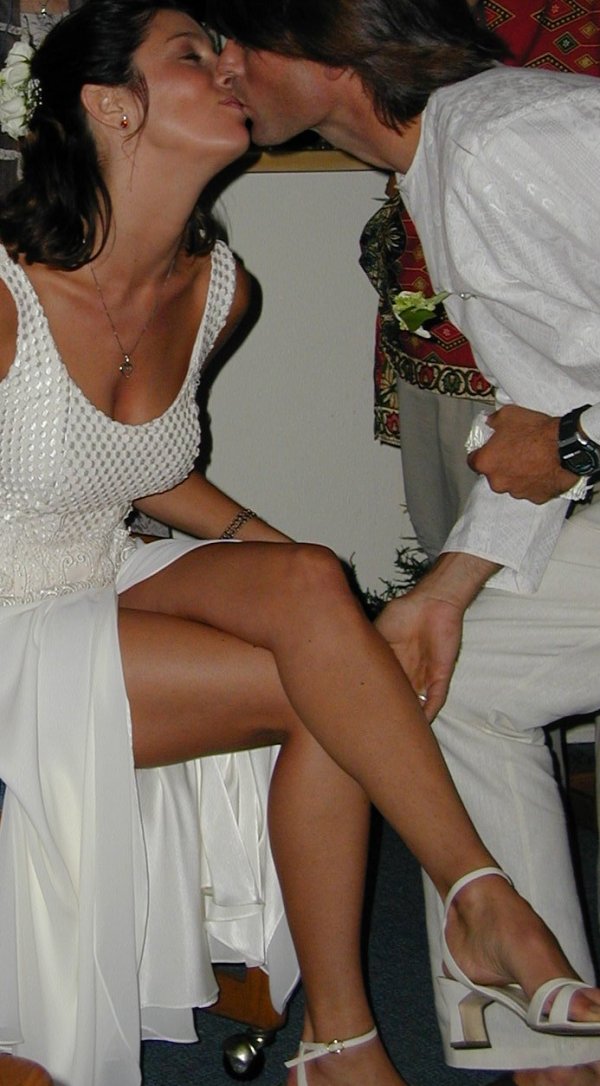 Reward for a job well done.
Photographer has recovered from taking previous photo.
---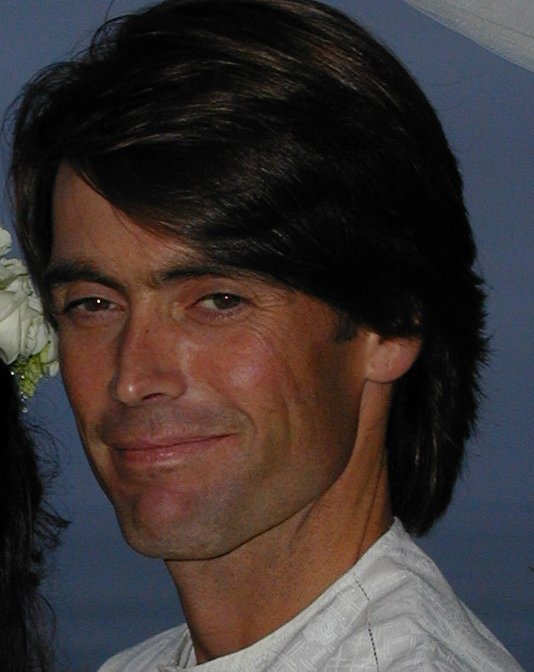 Coby, the man of the hour!
---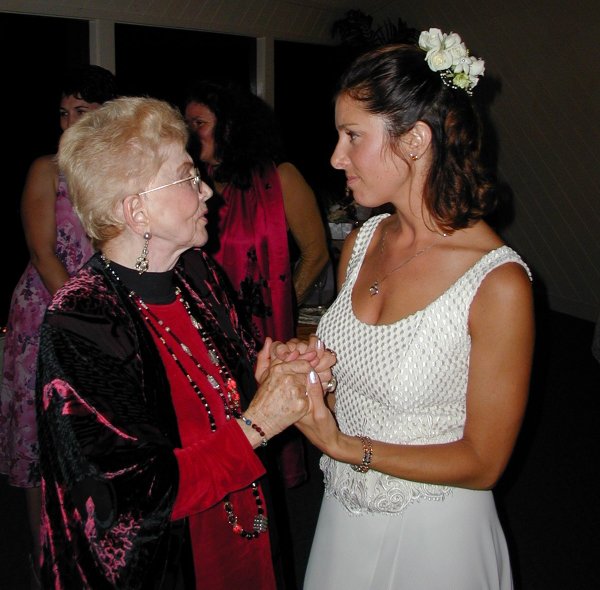 The Minister takes a moment for some last minute advice...
---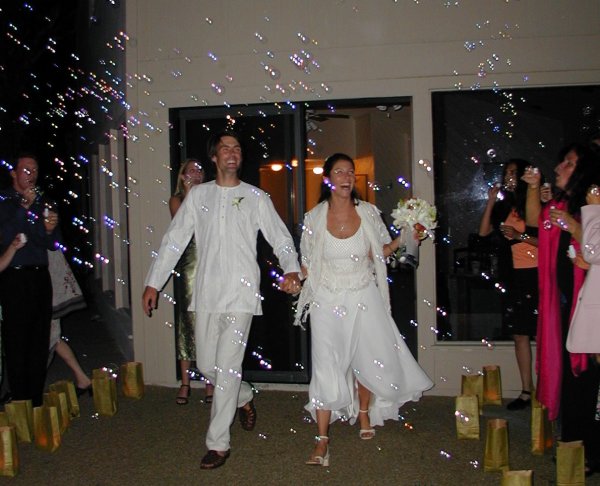 Heading for the limo in a shower of bubbles.
---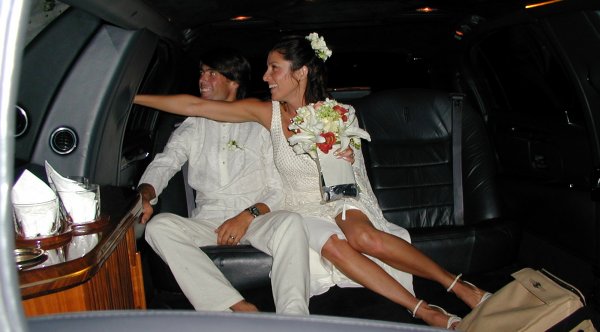 We are outta here!
The tan bag in the lower right contains a chilled bottle of Perrier Jouet and two glasses.
---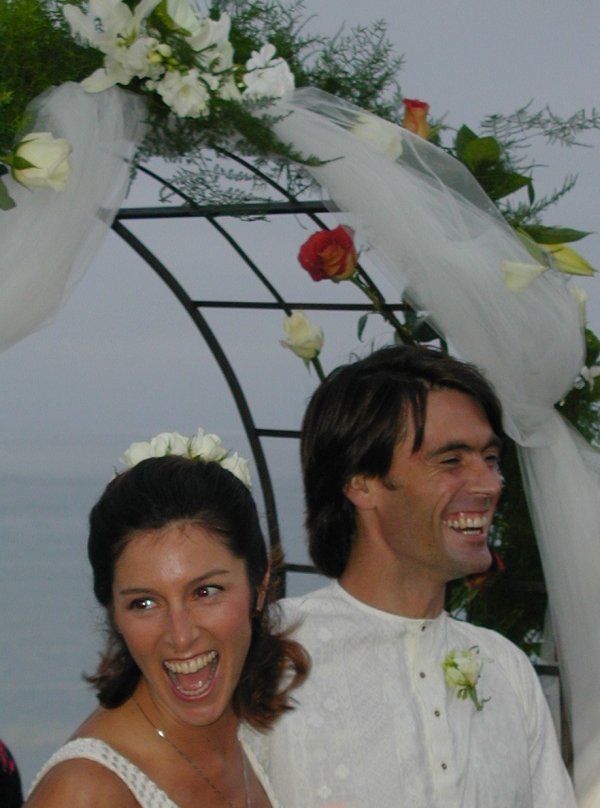 Mr. and Mrs. for one minute!
---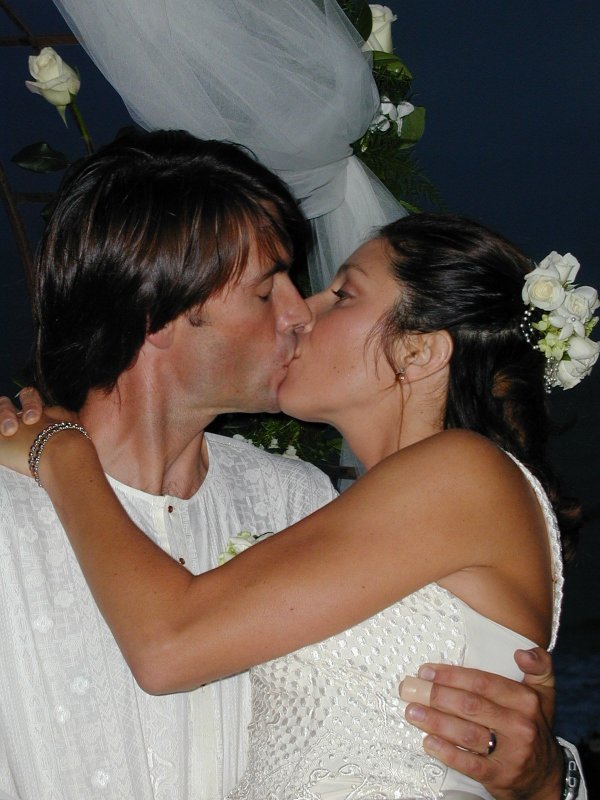 Bliss
---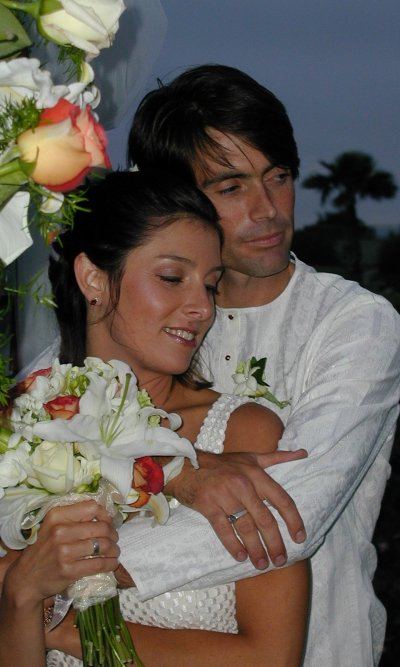 A quiet moment...
---
Return to Michael McCafferty Home Page
---